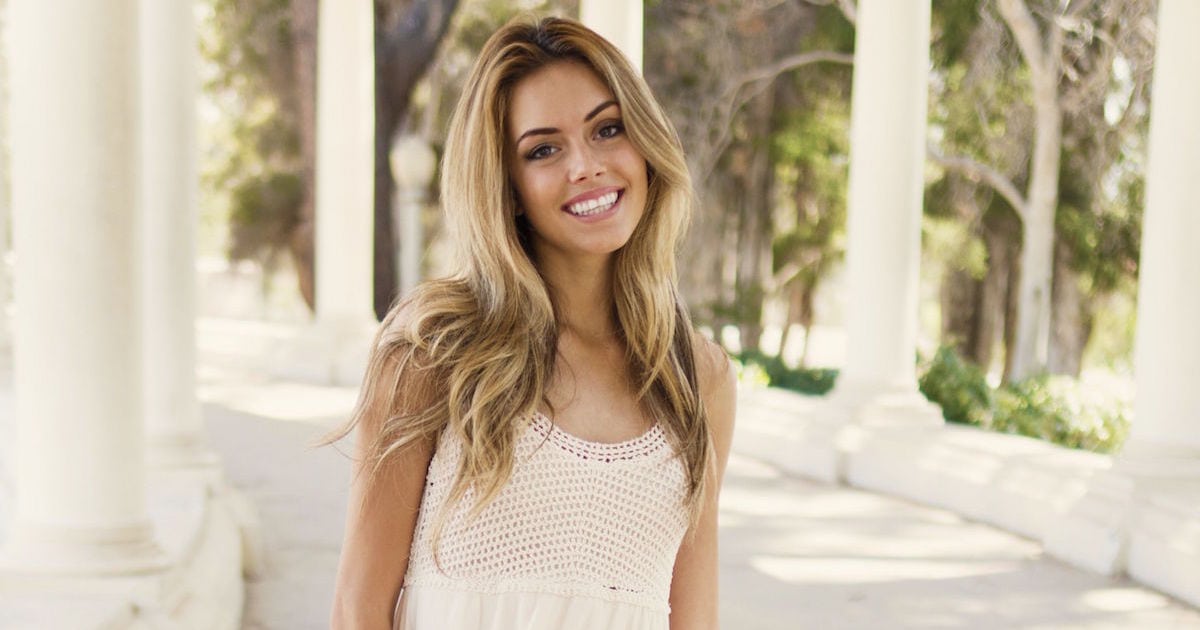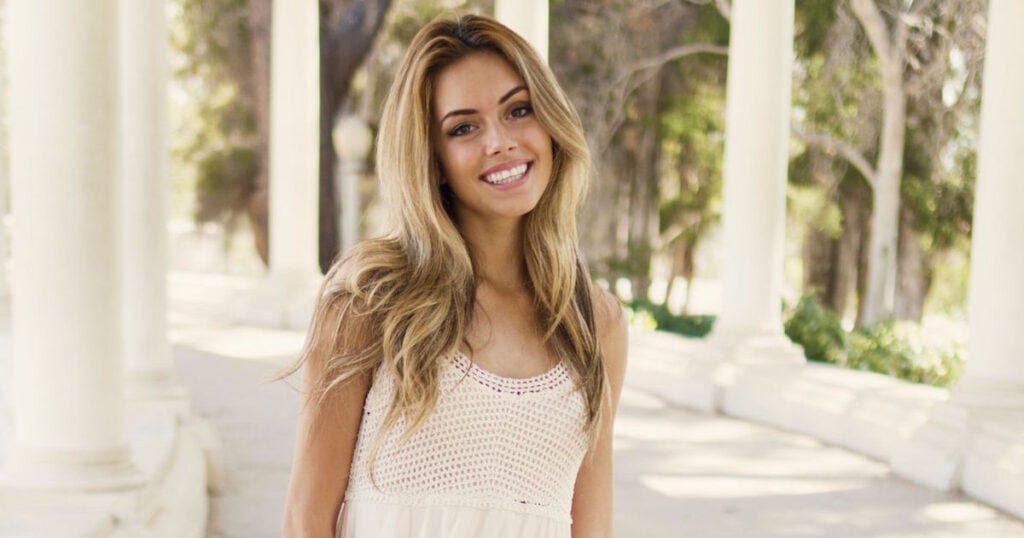 Long gone are the days when there was only one option when you were told you needed braces. While traditional metal braces are still highly effective and sometimes the best choice for an individual, there are several types of braces you and your orthodontist can choose from these days. Whether you're a full time professional looking for the boost in confidence that comes with a straighter smile, or you're a parent researching how braces will work for your child or teen, we have an orthodontic solution to share with you.
In this post, we'll go over the different types of braces we offer here at our Oklahoma orthodontic practices. Then when you come in for a consultation, we can discuss which specific type of braces would best meet your orthodontic needs and suit your lifestyle.
Traditional Metal Braces 101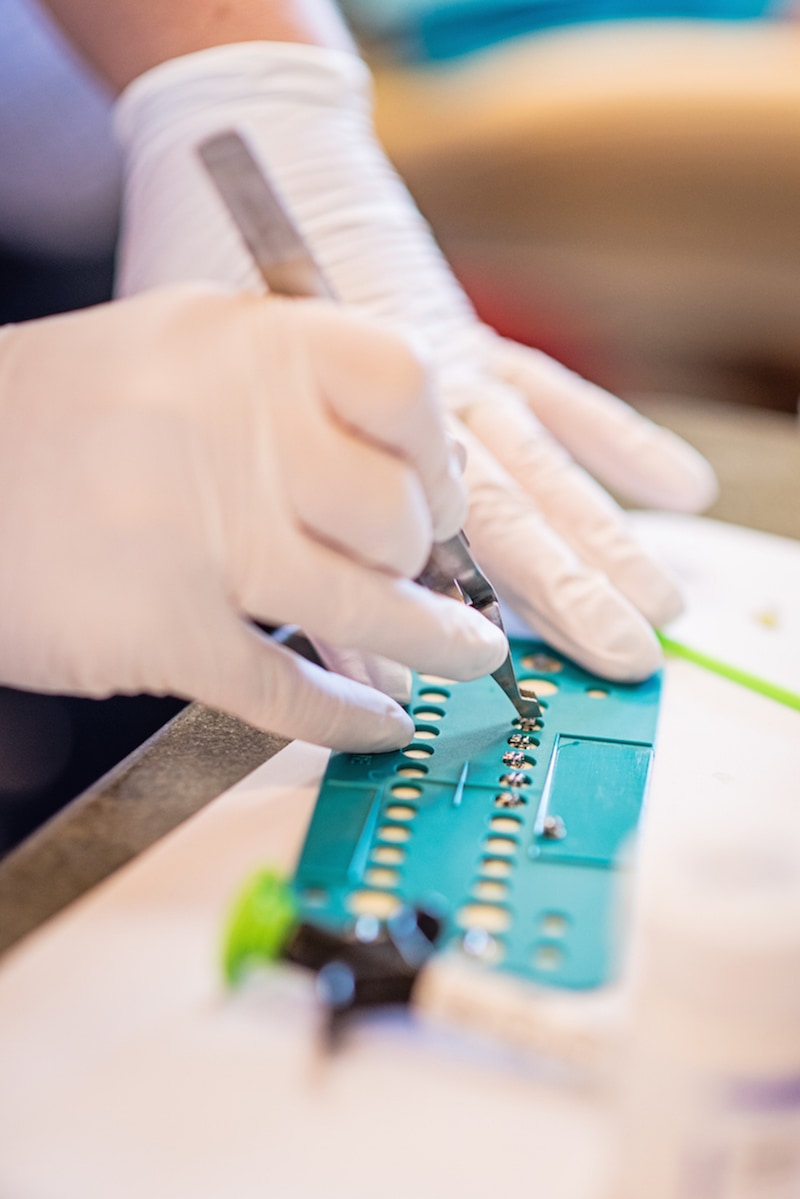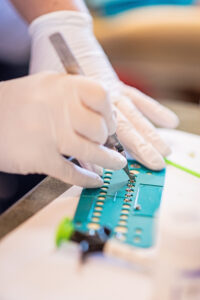 Traditional metal braces are a highly effective orthodontic treatment method that has been around for generations. Metal braces use brackets that are bonded to each tooth and linked together by an arch wire, which is secured in place by rubber bands. Your orthodontist will periodically tighten the wire during your appointments, which will gradually adjust the teeth until they reach the desired position in your mouth.
With advances in technology over the years, metal braces are more comfortable for patients than they ever have been. Any pain that the patient experiences is usually confined to just the few days after braces application or wire tightening. Otherwise, traditional metal braces are very manageable, with a few slight modifications to your daily teeth cleaning and some simple dietary restrictions such as food that is exceptionally sticky or chewy.
We also like to mention to families that kids with metal braces can choose from a variety of bright colors for their brackets and rubber bands. We think this makes orthodontic treatment a little more fun and helps to personalize the experience for your child, making him or her a bit more invested in keeping up with the treatment plan.
What are Ceramic Braces?
Ceramic braces are similar to traditional braces in how they work, but they're much less visible than metal braces. The brackets are made of a ceramic material that is clear or tooth-colored and blends nicely into your smile, making your orthodontic treatment hardly noticeable to those around you.
The aesthetic benefits of ceramic braces are what make them a particularly appealing treatment option for teens and adults who would rather keep their braces discrete in their professional and social lives. Ceramic braces are truly the best of both worlds since they're equally as effective as traditional braces while remaining much less conspicuous.
Your Invisalign Providers in Oklahoma
Invisalign is an even more discreet orthodontic treatment option than ceramic braces. Invisalign straightens teeth using a series of clear plastic retainers that are custom fitted to your top and bottom teeth. Every two weeks, you switch to a new set of retainers because each retainer is shaped slightly differently to gradually direct your teeth the position prescribed by your orthodontist. Your treatment plan is even mapped out in advance to help you visualize the results you will soon be seeing in your own smile.
Besides being virtually invisible in photos and in person, Invisalign has a variety of other unique benefits that lessen the impact of your orthodontic treatment on your everyday lifestyle. For instance, Invisalign aligners can be taken out when you brush your teeth and floss each day, so you don't have to learn any new dental hygiene techniques like you do with most braces. The fact that Invisalign aligners are removable also means you can eat foods normally forbidden with traditional braces, like popcorn and gummy bears, as long as you clean your teeth afterwards, of course!
The brand has even developed Invisalign Teen for adolescents who have all of their permanent teeth when beginning orthodontic treatment. Invisalign Teen is popular among active high school students who don't want traditional braces interfering with their playing sports or musical instruments, and would like to avoid having their orthodontic treatment documented in their yearbook picture. We can all understand that feeling!
Your Oklahoma Orthodontists Will Help You Decide
Still not sure which type of braces you should choose? Don't worry, this post isn't the only information you will receive from us on braces, you certainly won't be making the decision on a type of braces alone. As your trusted Norman, Mustang and Oklahoma City orthodontists, we will thoroughly evaluate your smile and make recommendations about the types of braces that would work best for your specific orthodontic needs and your lifestyle.
Schedule a consultation at one of our offices today, and we will be happy to answer any questions you might have about traditional metal braces, ceramic braces, Invisalign, or anything orthodontics-related!
Keep Smiling, Oklahoma!