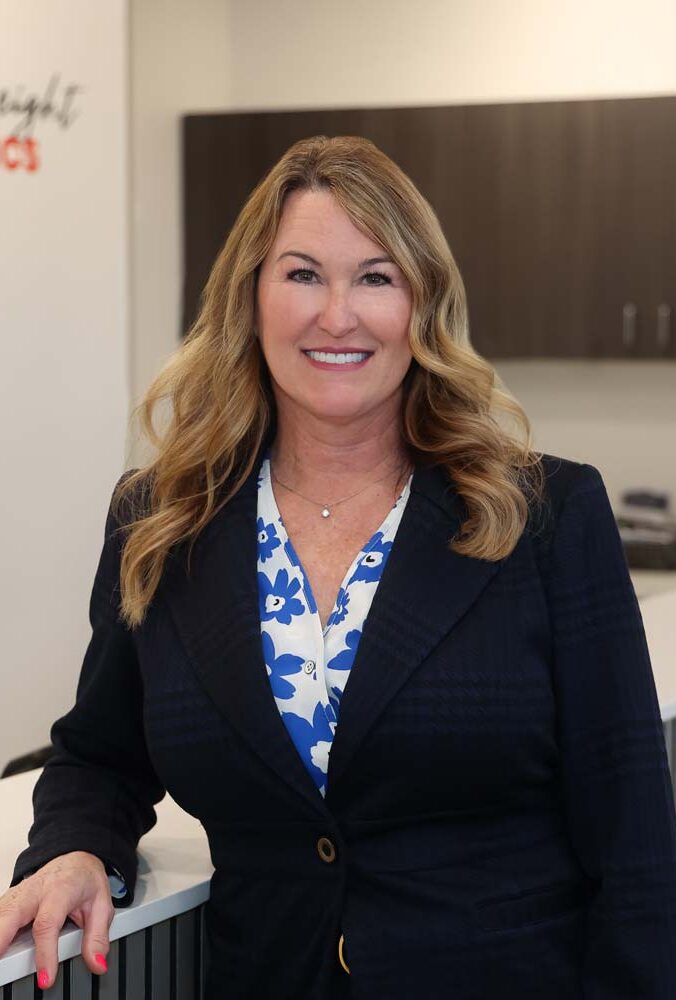 Dr. Craig grew up in Laverne, OK, and Moore, OK. Her mother worked in various dental offices, which led Robi to start working in the dental field when she was 16! Robi has had almost every job available in dentistry, starting as an assistant, then going to Dental Hygiene school, and then on to the University of Oklahoma College of Dentistry.
After graduating from dental school, Dr. Craig attended Louisiana State University, where she earned her Specialty Certificate in Orthodontics and Dental Facial Orthopedics. Robi loved New Orleans! In addition to orthodontics, she learned many things about Cajun cuisine and how to Laissez les bons temps rouler! (Let the good times roll!) Dr. Craig is famous for her crawfish boils!
In 2001, Dr. Craig moved to Norman with her husband Bob and bought Mack L. Rose Orthodontics' practice. Since then, they have had three kids and are so happy to be back in Central Oklahoma, where she gets to practice what she loves in so many great communities.
Dr. Craig is a diplomate of the American Board of Orthodontics and a member of many organizations, including:
American Association of Orthodontists
American Dental Association
Oklahoma Dental Association
Oklahoma Orthodontic Society