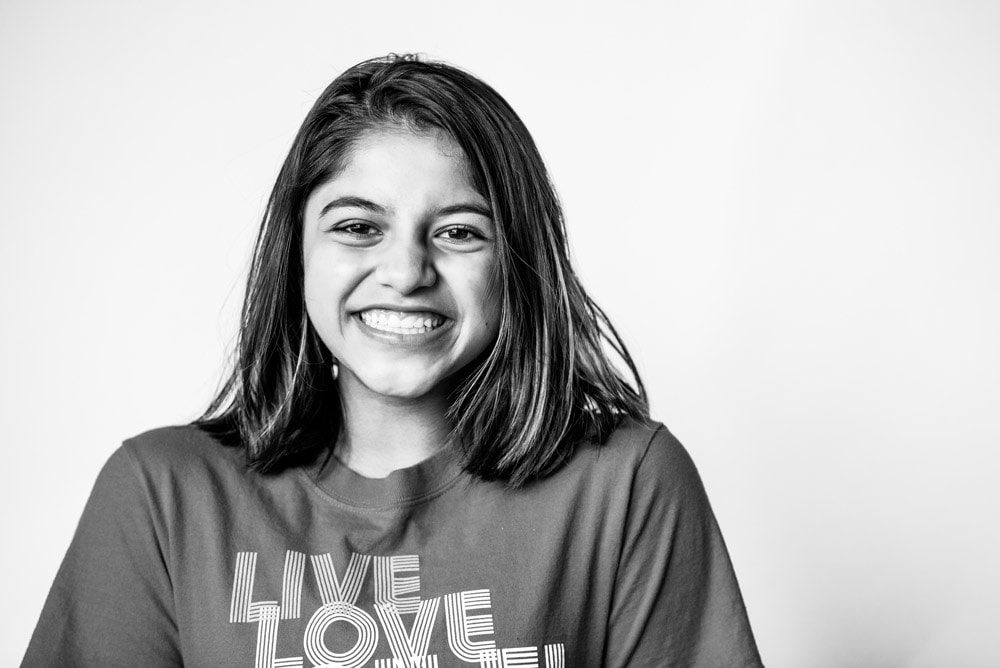 Invisalign is widely known as the leading way to straighten teeth without braces – but as a parent, you probably have questions about how it works and whether it's something that would be effective for your teenager. Craig and Streight Orthodontics offers both traditional Invisalign and Invisalign Teen, a special form of Invisalign made just for young people's needs. Here are the questions parents and teens most often ask about Invisalign for teenagers.
How often do I have to wear my aligners?
With Invisalign Teen, patients get a series of aligners that they wear for one to two weeks at a time. For the best results, teens should wear Invisalign Teen aligners for around twenty-two hours every day. Just remove the aligners to eat, drink, brush your teeth, and wear them at all other times (except for special occasions!)
Is there anything I can't eat during Invisalign treatment?
No – there aren't any food restrictions with Invisalign Teen! With traditional metal or ceramic braces, you need to avoid certain foods, for example, taffy and popcorn, because they could pull brackets loose or damaged wires. Invisalign doesn't have any brackets or wires, and you don't wear your aligners during mealtimes, so there are no worries about what you can and can't eat.
How long does Invisalign Teen take?
It can vary from one teen to another. But, in general, most teens wear Invisalign for 12-18 months. After that time, the Craig and Streight Orthodontics team may recommend wearing a clear retainer to maintain the great results.
How does Invisalign Teen work?
Invisalign Teen treatment starts with a full-mouth scan using the iTero scanner at Craig and Streight Orthodontics. This state-of-the-art scanner creates digital impressions of your teen's entire mouth and then sends the information to a high-tech computer program for treatment planning. Your teen's orthodontist carefully plans every aspect of their teeth straightening using a 3D digital modeling program. They can even show you and your teen a projection of Invisalign results before treatment starts.
The Invisalign labs create a series of aligners tailored for your teen's mouth, and then their orthodontist at Craig and Streight Orthodontics makes sure that the aligners fit comfortably. After that, your teen wears each pair of aligners (one for the top teeth and the other for the bottom teeth) for one to two weeks based on their treatment plan.
The aligners shift your teenager's teeth on a steady basis, so they may start to see results as soon as a few weeks into treatment. These rapid changes give your teen extra incentive to keep up with the treatment plan. Invisalign Teen also features a special tracking system that allows the orthodontist to tell whether the young patient is wearing the aligners for enough hours every day. Every 4-6 weeks, your teenager comes into the office for a brief Invisalign checkup to ensure that their teeth straightening is on track.
What if my teenager loses their aligners?
If your teen loses their aligners, contact Craig and Streight Orthodontics right away. Your teen's orthodontist can recommend a solution that keeps them on track with their teeth straightening plan. This may involve moving into the next set of aligners early, using the previous set of aligners for a short time, or getting a replacement.
How much does Invisalign Teen cost?
Invisalign Teen costs about the same as metal braces. Most dental insurance plans cover at least a portion of Invisalign Teen treatment. If you don't have dental coverage, the Craig and Streight Orthodontics team can recommend financing options to make the treatment fit into your monthly budget.
The Benefits of Invisalign For Teenagers
Invisalign Teen offers many great benefits for both you and your teenager. Your teen will love all the following advantages:
Continue eating the foods you love without restrictions.
No discomfort or inconvenience from wires and brackets.
Perfect for active lifestyles – athletes can keep playing sports.
Easily removed for a special event, like the prom, graduation, or an athletic banquet.
As a parent, Invisalign Teen can give you peace-of-mind because you know it's straightening your child's teeth in a way that they're comfortable and happy with. Want to learn more? All first visits are free, and Craig and Streight Orthodontics offers a digital consultation for teens interested in Invisalign or braces. You can also call the office at (405) 321-1926 to set up an in-person visit.