Come Visit Our South Oklahoma City Location, Schedule A Free Consult, Or Write A Review Below!
What sets us apart from other orthodontic practices in Oklahoma City, OK, is our commitment to providing an enjoyable and positive experience for every patient.
We understand that orthodontic treatment can be daunting, which is why we go above and beyond to make sure our patients are comfortable and informed every step of the way. We invite you to see us today at Craig & Streight Orthodontics!
Top Rated Oklahoma City Orthodontics Office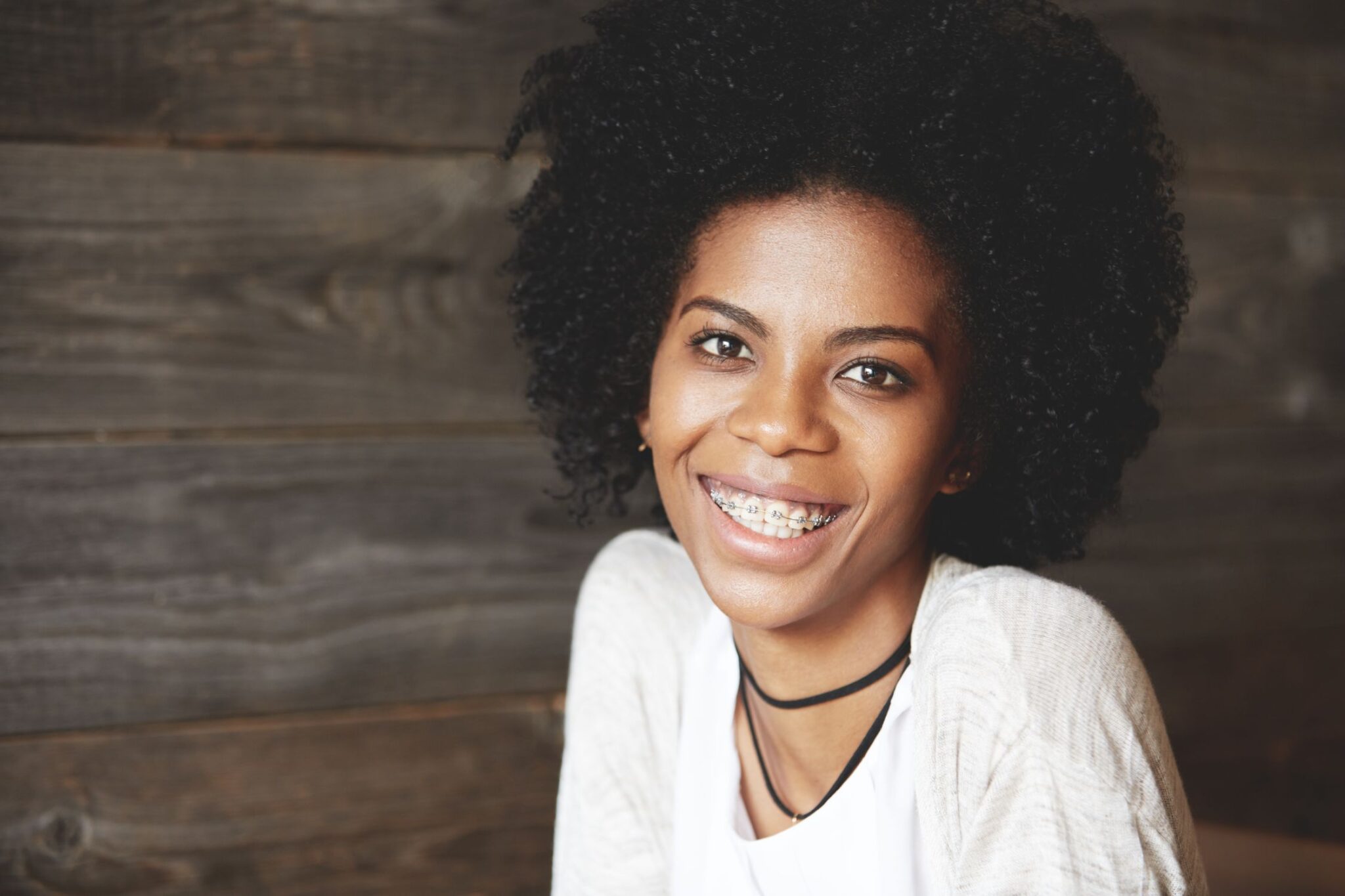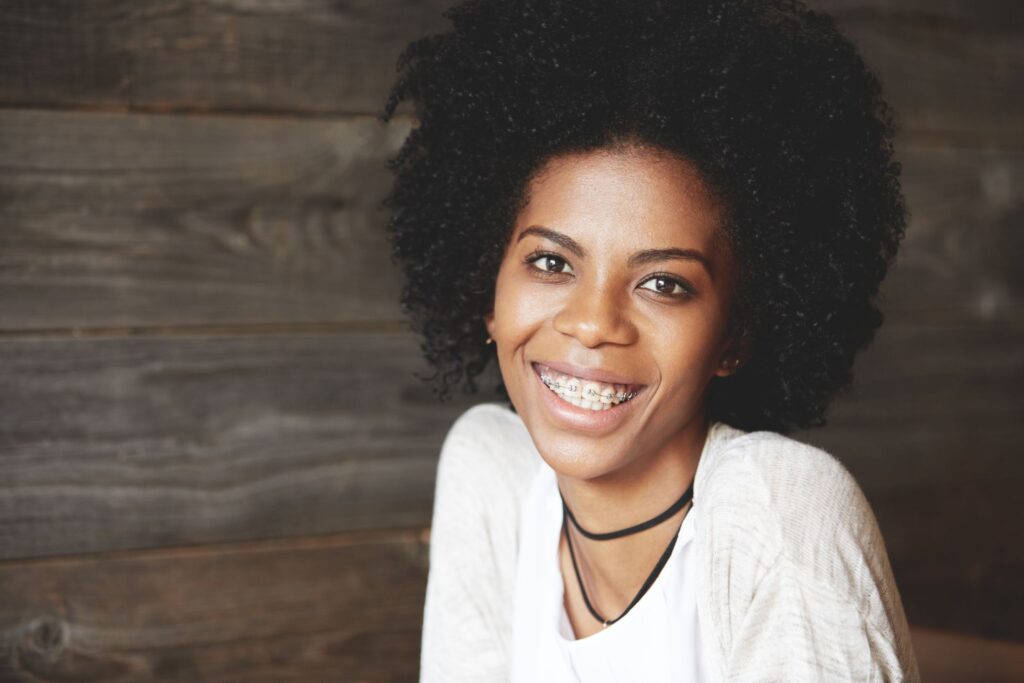 We are proud to be a top-rated orthodontic practice in Oklahoma City, OK. With our experienced and passionate team — led by the fantastic Drs. Craig, Streight, and Kierl — we are able to provide the highest quality of care to our patients.
We offer a wide range of services, including braces, Invisalign, and even consultations on jaw surgery in Oklahoma City, OK. And thanks to our cutting-edge technology and experience, we can provide the best possible results.
Orthodontic Services We Offer
At Craig & Streight Orthodontics, we believe that every single one of our patients deserves to have a smile they can be proud of. From traditional braces to Invisalign in Oklahoma City, OK, we're confident that we have a treatment option that will be perfect for you or your child.
Braces for Kids, Teens, and Adults
Braces are one of the most common orthodontic treatments we offer here at Craig & Streight Orthodontics. Braces are an effective way to straighten teeth of all ages and can be customized to each patient's individual needs. We offer braces for kids, teens, and adults so everyone can have the smile they've always wanted. 
Invisalign for Kids, Teens, and Adults
In addition to traditional braces, we also offer Invisalign in Oklahoma City, OK — an alternative treatment option that uses clear aligners to straighten teeth gradually. Like braces, Invisalign can be used to treat patients of all ages.
A Variety of Other Patient Examinations and Resources
We want our patients to have the resources they need to achieve and maintain a stunning smile. Therefore, in addition to braces and Invisalign, we also offer a variety of other patient examinations and resources. These include initial examinations, X-rays, progress checks, adjustments/repairs, retention care instructions, financial options counseling, and more. 
Invisalign Provider In Oklahoma City, OK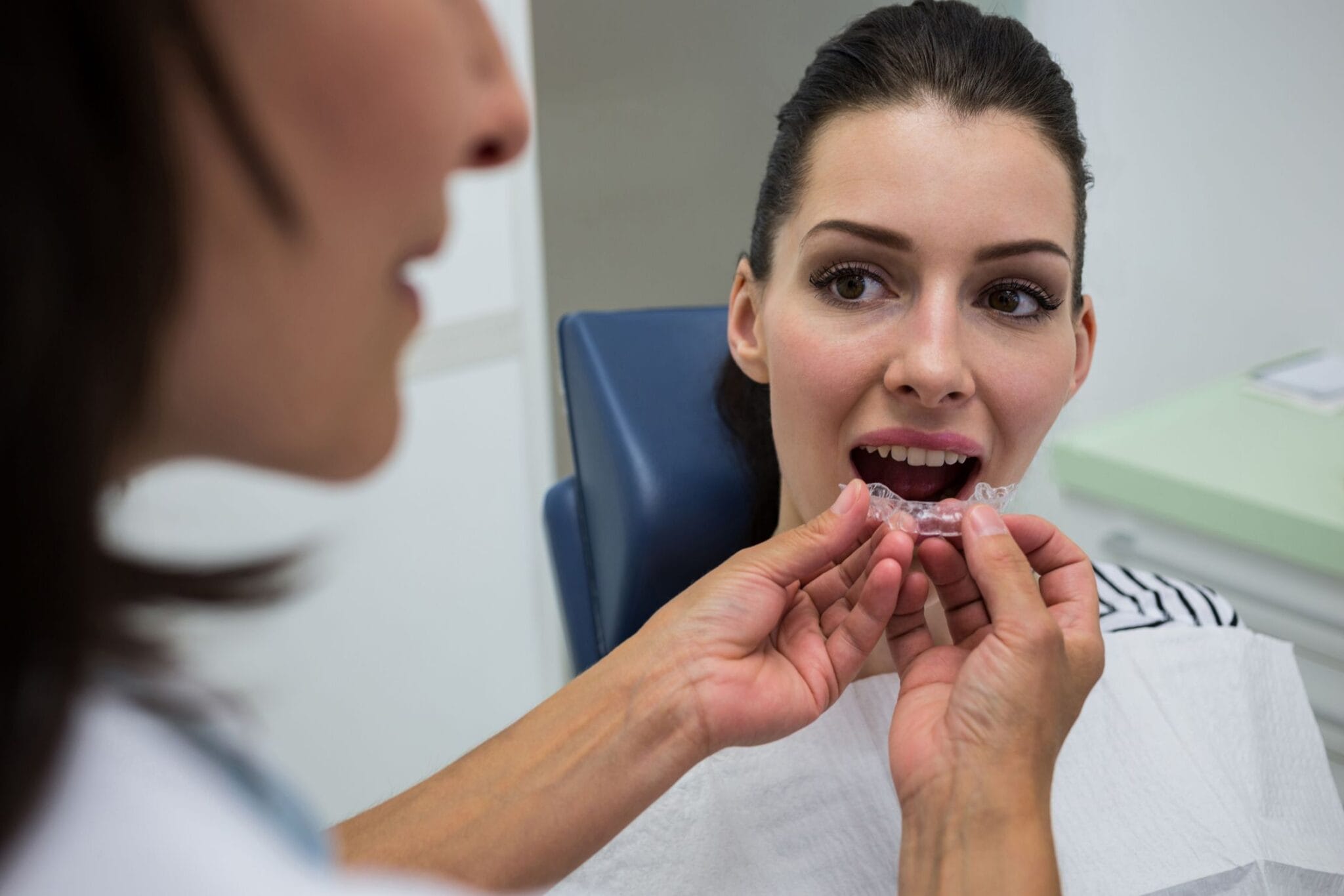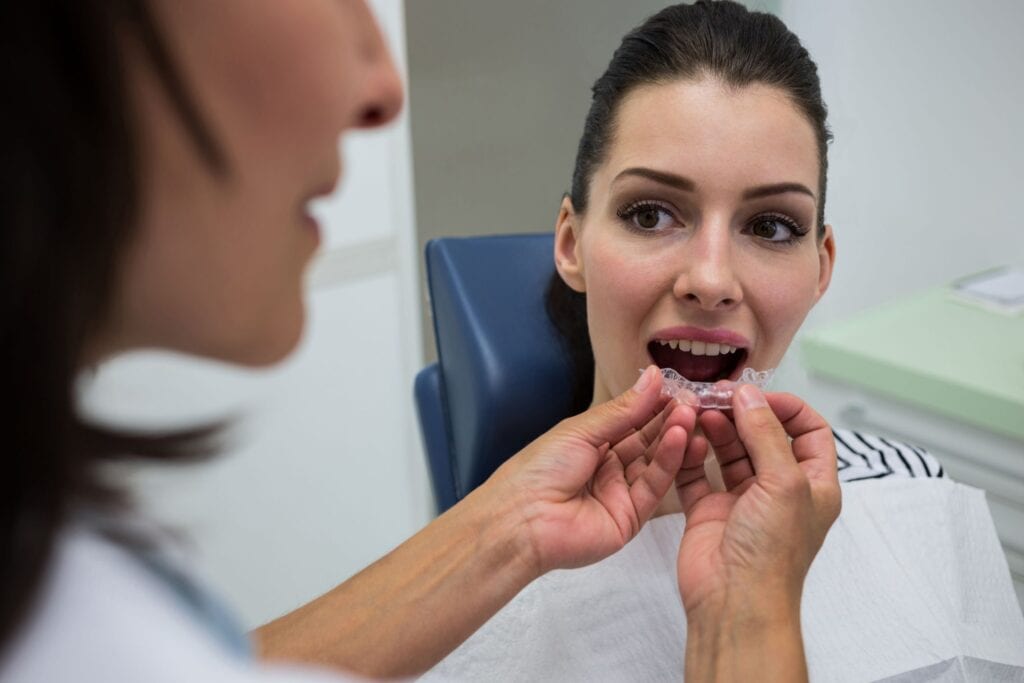 Invisalign is a top-of-the-line orthodontic treatment that uses clear, custom-made aligners to straighten teeth. Invisalign is virtually invisible, so you can keep your smile looking natural during treatment. Plus, with Invisalign, you can eat and drink whatever you'd like, as well as brush and floss normally to maintain good oral hygiene. Not to mention that Invisalign is super comfortable because the aligners are custom-made for your unique set of teeth!
Types Of Braces We Provide
At Craig & Streight Orthodontics, we offer two different types of braces to our patients—metal braces and ceramic/clear braces. Both types of braces are effective in straightening teeth, but they each have their own unique benefits for kids, teens, and adults alike.
Metal Braces
Metal braces are the most common type of braces in Oklahoma City, OK. They are made of high-grade stainless steel and are bonded to the front of your teeth. One of the main benefits of metal braces is that they are very strong, which means they can effectively correct even the most severe cases of misalignment. Additionally, metal braces are one of the most affordable options when it comes to orthodontic treatment. 
Ceramic/Clear Braces
Ceramic/clear braces are made of clear or tooth-colored ceramic brackets that blend in with your teeth. They can be bonded to the back side of your teeth so that they are much less noticeable. So if you're looking for an inconspicuous way to straighten your teeth, ceramic/clear braces in Oklahoma City, OK may be the right choice for you.
Braces In Oklahoma City, OK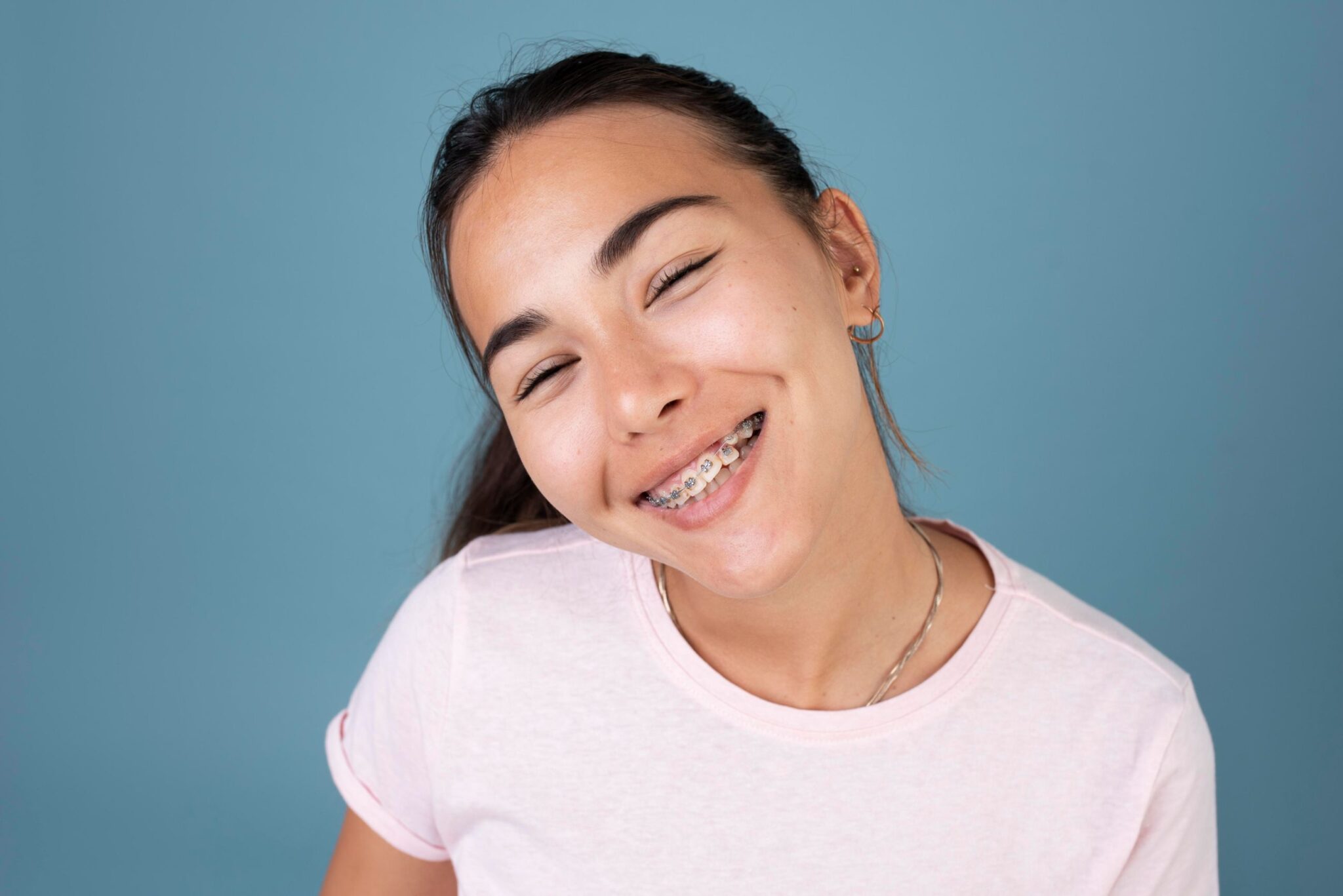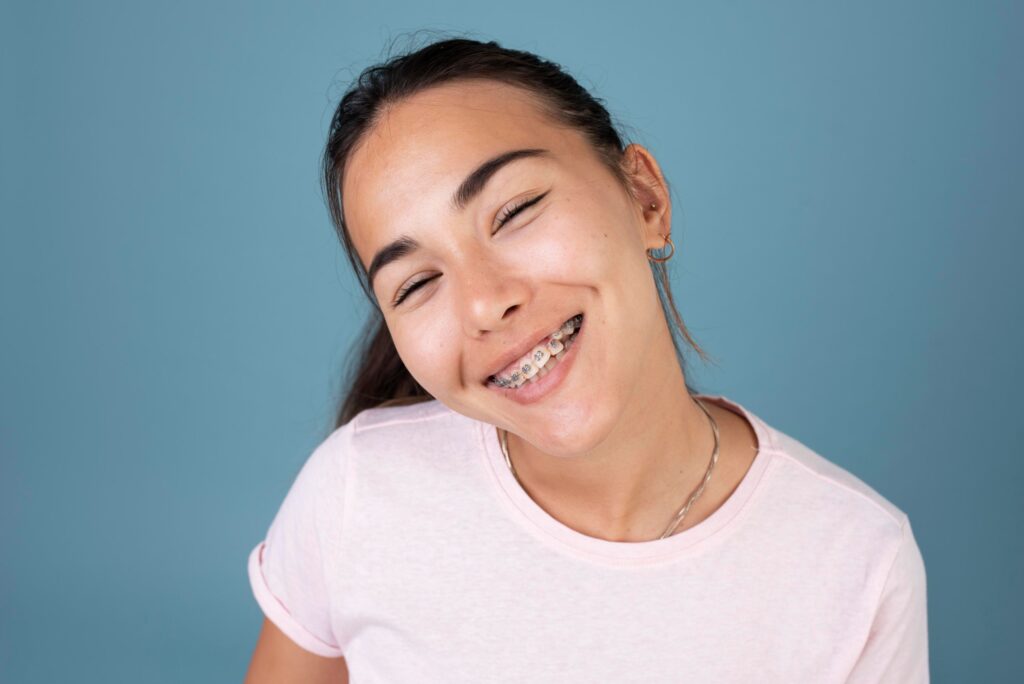 Both metal and ceramic/clear braces are effective treatments for straightening teeth. The type of braces that are right for you depends on your individual needs and preferences.
Metal braces may be the way to go if you're looking for a durable and affordable option. On the other hand, if you're looking for a less noticeable choice, ceramic/clear braces may be a better fit. The best way to determine which type of braces in Oklahoma City, OK are right for you is to consult with the expert Drs. Craig, Streight, and Kierl, who can assess your individual case and make a recommendation based on what works best for your dental health.
Visit Our Oklahoma City Office Today Or Book A Free Consultation
If you're ready to take the first step towards achieving a straighter, healthier smile, we invite you to book a free consultation today and visit our orthodontic office in Oklahoma City, OK.
During your consultation, one of our experienced orthodontists, like Dr. Craig, will assess your unique case and develop a treatment plan that is tailored specifically for you. There's no time to start on the path to a beautiful, shining smile like the present.
We look forward to meeting you soon!
Schedule a
free consult today