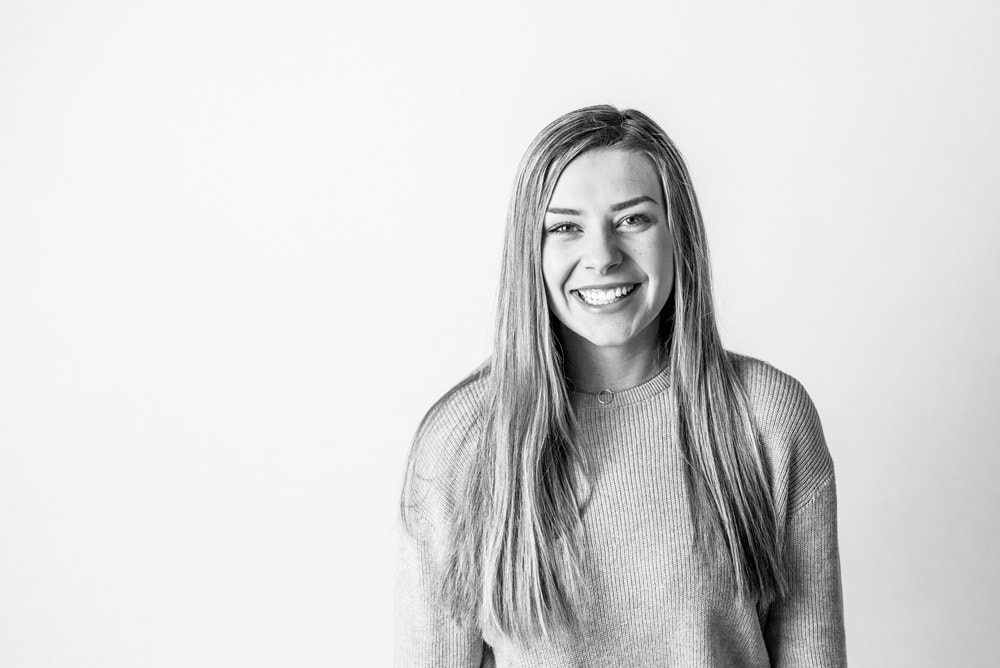 Thinking about teeth straightening as an adult? You're not alone. A fast-growing segment of adults is now looking for an easy, convenient, and inconspicuous way to get a great smile. The Craig and Streight Orthodontics team understands your needs and goals as a busy adult, which is why they offer Invisalign teeth straightening. Here's everything you need to know about getting a beautiful smile, the invisible way, with Invisalign.
Why is Invisalign good for adults?
One of the main reasons that Invisalign works so well for adult patients is that it's nearly invisible. If you want to straighten your teeth but don't relish the thought of wearing braces as an adult, Invisalign is ideal. The thermoplastic aligners mold precisely around your teeth, and because they're clear, most people can't even tell you're wearing them. Invisalign is also very easy to wear and comfortable. You wear the aligners except during meals and when brushing your teeth. They fit into an active and busy lifestyle, including work, social activities, and family time, perfectly.
How do I get started with Invisalign as an adult?
The first step is a consultation at Craig and Streight Orthodontics. Your orthodontist uses the state-of-the-art iTero scanner to get digital impressions of your teeth. Then, they import those impressions into the ClinChek program. Using this 3D planning program, your orthodontist can customize a treatment plan, mapping out every tooth's movements until the ideal projected results occur. You can even see a preview of your post-treatment smile! Your orthodontist sends the treatment plan to Invisalign laboratories, where they fabricate your new aligners based on the specific mouth impressions from your digital scans. After that, you'll come back to the office for aligner fitting. You'll take all the custom aligners home with you and then swap them out at the recommended intervals.
How long will my treatment last?
The average course of Invisalign treatment lasts around 12-18 months for adults. If you need more complex corrections, the treatment time might be slightly longer than that. Depending on whether you're doing a standard or fast-track treatment course, you'll change the aligners every 1-2 weeks. The duration of Invisalign treatment is just about the same as that of metal braces.
How much do Invisalign clear aligners cost?
The cost of your aligners depends on how many aligners that you need in total. For most adults, Invisalign costs approximately the same amount as regular metal braces. Often, dental insurance companies will cover your Invisalign treatment. But, if not, or if you don't have dental insurance, talk to the Craig and Streight Orthodontics team about Invisalign financing options.
Can I change from braces to Invisalign?
If you already have braces but now realize you'd prefer a more comfortable and less-obvious option, it might be possible to switch your braces for Invisalign. Talk to the Craig and Streight Orthodontics team about the changeover process and how it could work for you.
How do I clean Invisalign aligners?
Cleaning your aligners every day is an important part of your treatment. You should always rinse your aligners off using cool or lukewarm water (never hot!) before putting them back on your teeth. Your orthodontist may recommend brushing the aligners with a soft bristle toothbrush. Another cleaning option is Invisalign Cleaning Crystals, a soaking solution that thoroughly disinfects your aligners in about 15 minutes.
Is Invisalign uncomfortable?
No, in fact, Invisalign is widely regarded as the most comfortable way you can straighten your teeth. The thin-but-strong smooth thermoplastic material perfectly fits your teeth, and your orthodontist customizes the corners of the aligners to feel comfortable around your gum tissue. Most patients say they don't even notice they're wearing the aligners after a short adjustment period.
The Advantages of Invisalign for Adults
Invisalign offers you a number of benefits as an adult patient, including:
Almost invisible – no brackets or wires on your teeth
Aligners are very comfortable
You can remove aligners for special events like work presentations or parties
No restrictions on what you eat or drink
The Craig and Streight Orthodontics team focuses on a streamlined model of care that makes teeth straightening easy and convenient. They really go above and beyond for patients, including weekend availability, to make sure that you get everything you need while having a great experience. You can book a digital consultation or phone the office at (405) 321-1926 to arrange your free in-office consultation now.