Come visit our Norman location, Schedule a Free Consult, or Write a Review below!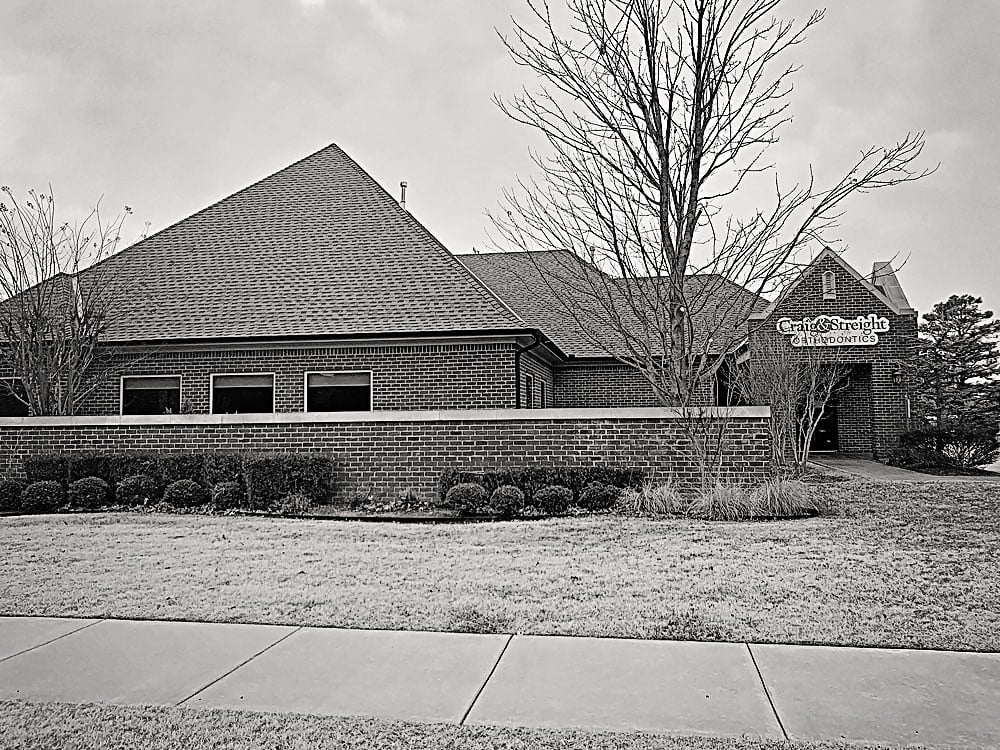 | | |
| --- | --- |
| Monday | 8:00am - 5:00pm |
| Tuesday | 8:00am - 5:00pm |
| Wednesday | 8:00am - 5:00pm |
| Thursday | 7:00am - 2:00pm |
| Friday | 8:00am - 12:00pm |
Our dedication to making orthodontic treatment in Norman, OK, fun and rewarding for every one of our patients is what sets us apart from the competition. Since orthodontic treatment can be intimidating, we take extra measures to ensure that our patients are relaxed and well-informed throughout the whole process. So come visit us at Craig & Streight Orthodontics today!
Top Rated Norman Orthodontics Office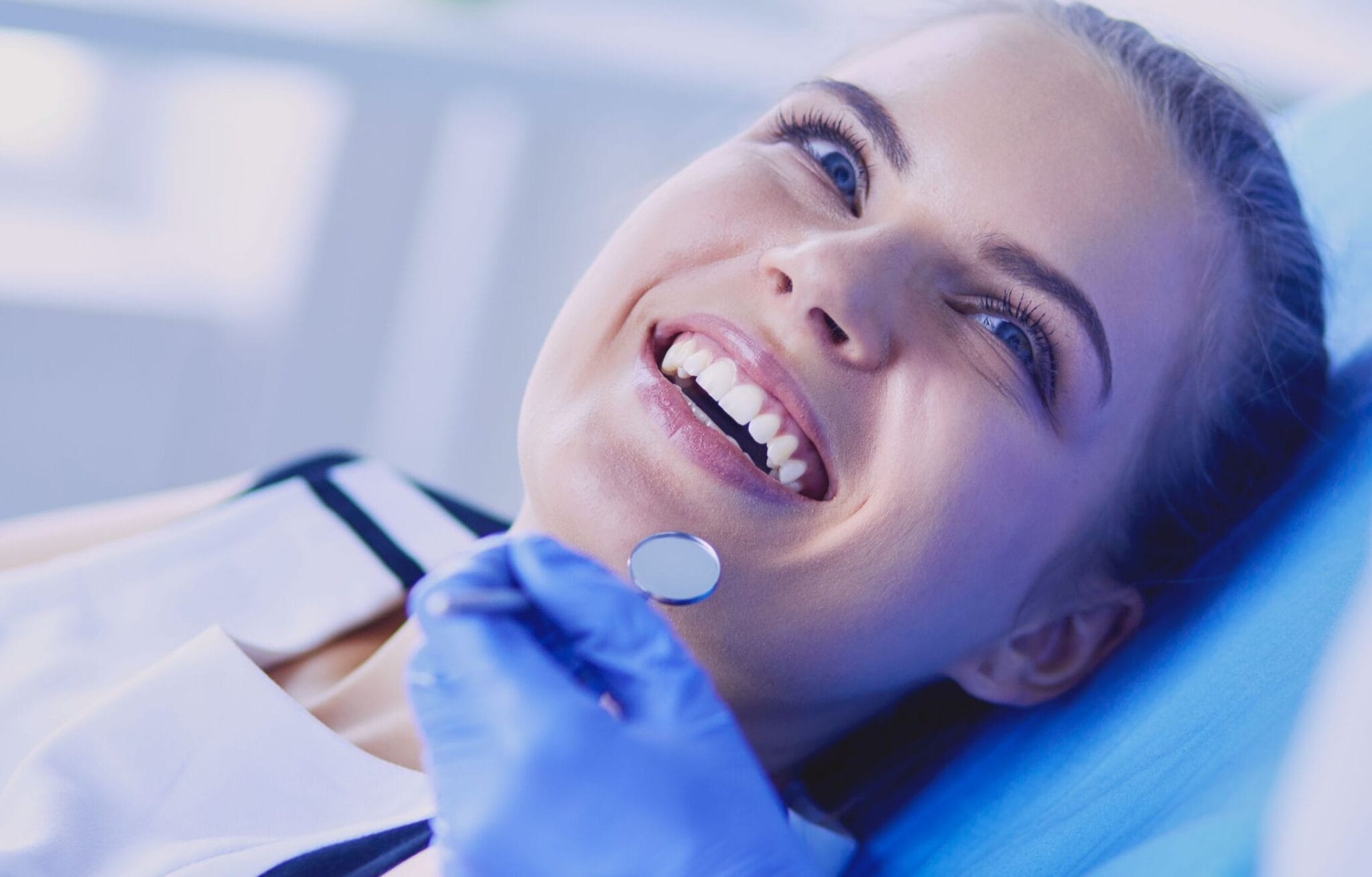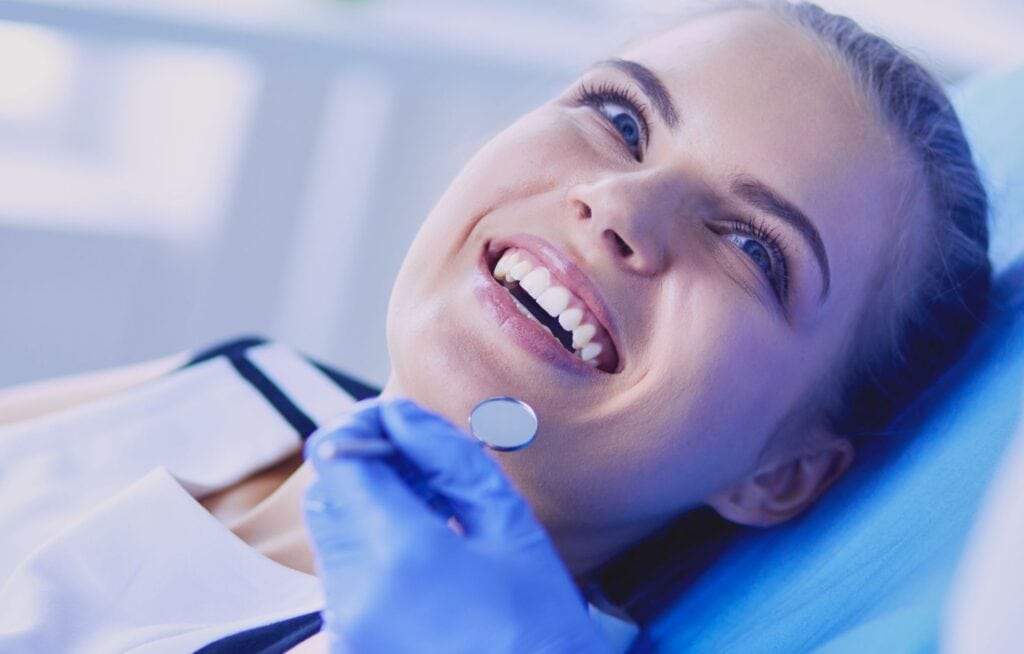 We take great pride in being one of the best orthodontic practices in Norman, OK. The exceptional Drs. Craig, Streight, and Kierl —together with the rest of our dedicated staff — are instrumental in allowing us to give our patients the best possible care.
Braces, Invisalign, and even consultations for jaw surgery in Norman, OK are just some of the many options available at our practice. And because of our experience and cutting-edge technology, we can give you the best results possible.
Orthodontic Services We Offer
Craig & Streight Orthodontics is committed to providing each and every one of our patients with a smile they can be pleased to show off. We are positive that our wide variety of orthodontic services in Norman, OK, from traditional braces to Invisalign, will allow us to find the best fit for you or your child.
Braces for Children, Adolescents, and Adults
Braces are among the most popular orthodontic procedures we provide at Craig & Streight Orthodontics. Straightening teeth with braces is a good option for people of any age because the treatment may be tailored to the patient's specific needs. Braces are available for all ages, from children to adults, so that everyone can have the beautiful smile they've always wanted.
Invisalign for Children, Adolescents, and Adults
We provide both conventional metal braces and Invisalign — a system of clear, removable aligners that can be used to gently and discreetly straighten teeth. Similar to traditional braces, Invisalign in Norman, OK, can be used on patients of any age.
Additional Patient Resources and Screenings
Our goal is to provide our patients with all the tools they need to develop and keep a beautiful smile. So, in addition to braces and Invisalign, we also offer a wide range of other exams and resources for our patients. Among these are initial examinations, X-rays, progress checks, adjustments/repairs, retention care instructions, and financial option counseling.
Invisalign Provider In Norman, OK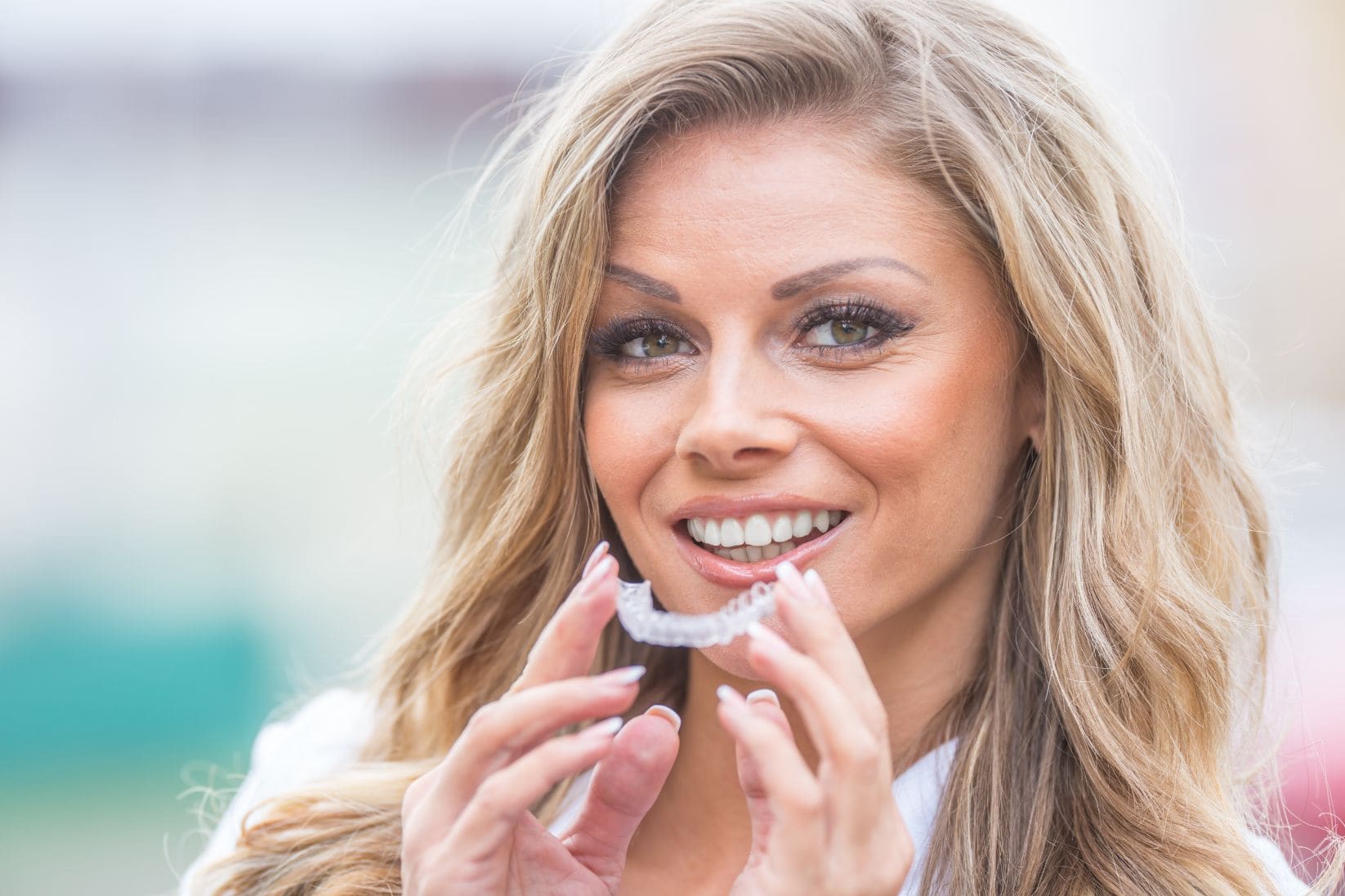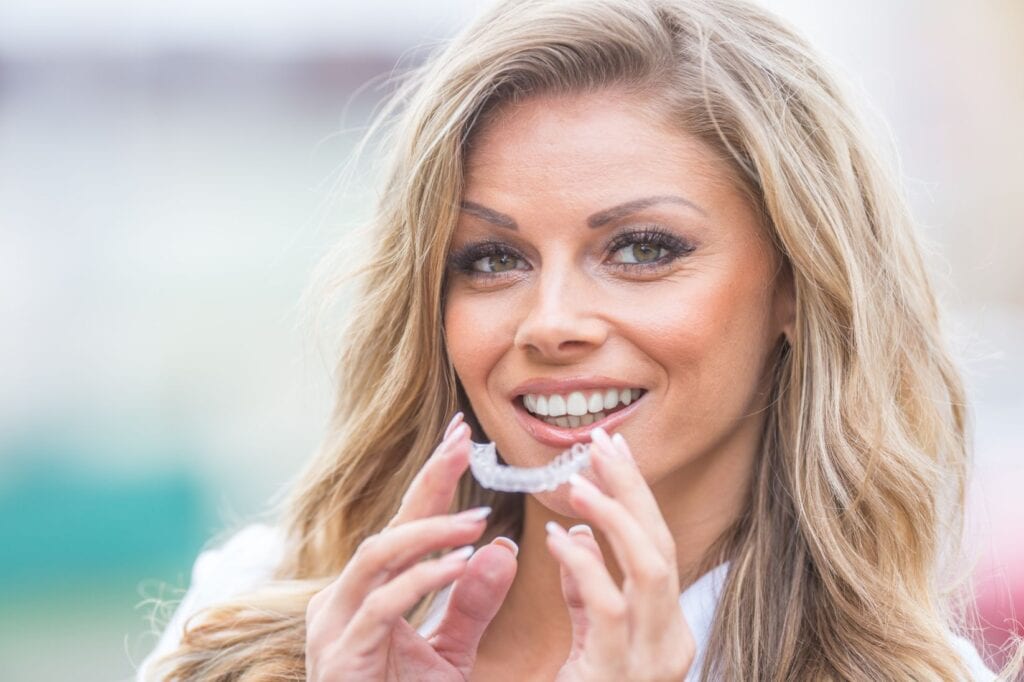 Invisalign is a state-of-the-art method of straightening teeth that uses a series of transparent, removable, and custom-made aligners. Thanks to Invisalign's nearly invisible design, you can maintain the appearance of your natural smile throughout the duration of treatment.
In addition, Invisalign doesn't restrict your diet or dental hygiene routine in any way, so you may continue to enjoy all of your favorite foods and beverages. And since the aligners are tailored to your specific teeth, wearing Invisalign is a breeze.
Types Of Braces We Provide
Patients can choose between metal and ceramic/clear braces at Craig & Streight Orthodontics. Both metal and ceramic braces are excellent in straightening teeth, and each has its own advantages for different age groups.
Metal Braces
The most typical kind of braces in Norman, OK, are traditional metal ones. They are attached to the front of your teeth with dental adhesive and are built of premium stainless steel. Metal braces have the strength to efficiently correct even the most severe cases of misalignment, which is one of its key advantages. In addition, metal braces are one of the least expensive orthodontic treatment options.
Ceramic/Clear Braces
Brackets for ceramic/clear braces are composed primarily of translucent or tooth-colored ceramic to conceal the orthodontic work being done. In order to make them less noticeable, they can be attached to the back of your teeth. So, if you're seeking a discrete solution to straighten your teeth, ceramic/clear braces in Norman, OK, could be the best option for you.
Braces In Norman, OK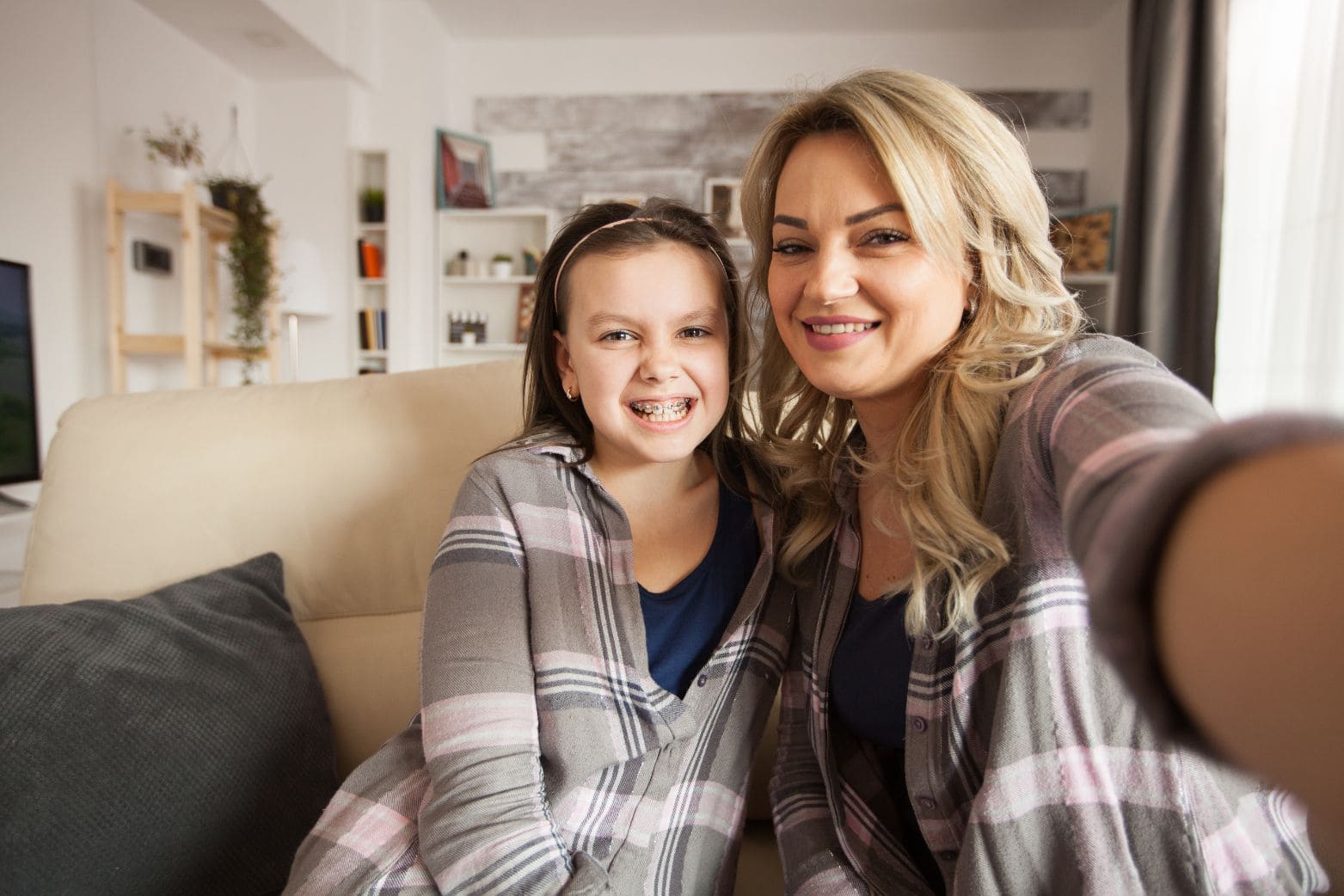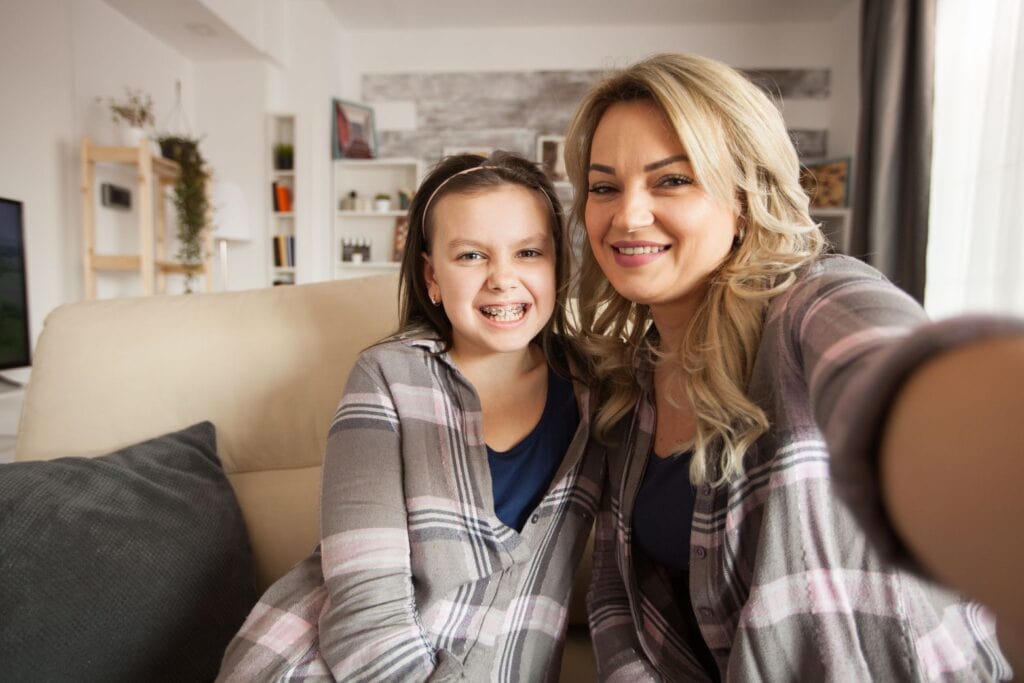 Ceramic or clear braces are just as efficient as metal ones when it comes to straightening teeth. The best orthodontic treatment in Norman, OK, for you is the one that takes into account your specific goals and preferences. If you want something that will last and won't break the bank, metal braces could be the way to go.
However, ceramic or transparent braces may be preferable if you prefer a more discreet treatment. The best way to figure out which kind of braces you need is to talk to the experienced team of Drs. Craig, Streight, and Kierl. They can evaluate your unique situation and advise you on the best course of action.
Visit Our Norman Office Today Or Book A Free Consultation
Get in touch with our orthodontic clinic in Norman, OK, to schedule a free consultation if you're interested in taking the first step toward a more beautiful, confident smile.
When you come in for a consultation with one of our skilled orthodontists like Dr. Craig, they'll evaluate your exact case and work with you to create a personalized treatment plan. No time is better than the present to begin the journey to a healthy, radiant smile.
We hope to meet you soon!
Schedule a
free consult today