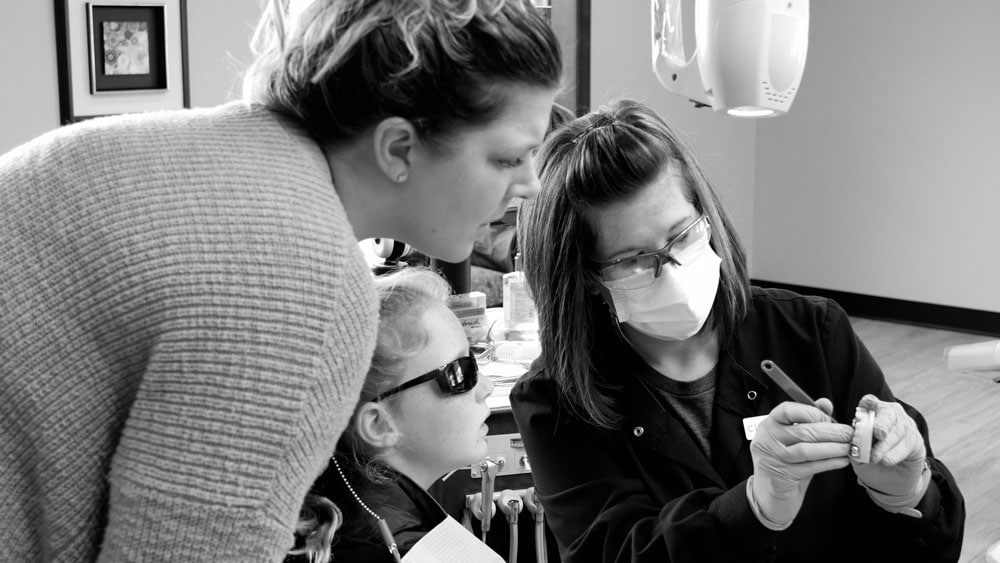 At Craig and Streight Orthodontics, we understand that most people aren't exactly looking forward to going to the orthodontist. They assume they're going to be judged on their oral hygiene in a way that will make them feel bad about themselves. They assume that while they may get the treatment they need or want, it will be a long, uncomfortable, and often painful process. We can't speak for all practices, but our office is dedicated to defying these assumptions through the comfort and care of all our patients.
The dedicated, caring and compassionate professionals at Craig and Streight Orthodontics pride ourselves on doing things a bit differently from everyone else – to the point where we want to make this a fun, welcoming and inviting process as much as possible, and that begins right when you walk through the door for the first time.
You'll no doubt be pleased to know that ALL first visits are totally free of charge, as it's our best opportunity to get to know each patient individually and learn what we need to do to put their mind at ease. This first visit is also very comprehensive and involves detailed x-rays, photographs, meeting with the doctors, and getting recommendations regarding the best steps to take moving forward.
Whether you're talking about your first visit or you're tenth, we want every patient to feel like their time has been respected when they walk out of our office. We do things very efficiently and are always on time, and we'll do whatever we have to in order to ease nerves as much as possible. We'll talk to both patients and their parents for however long it takes to make sure they leave with the positive energy we want them to have.
A True Orthodontic Experience
The team at Craig and Streight Orthodontics believes that going to the orthodontist doesn't have to be a cold and impersonal experience. Dr. Craig and Dr. Streight regularly say that there are patients that brighten their day right when they walk through the door. They'll walk in and tell them all about the things happening in their lives and the things that are truly exciting them. That type of enthusiasm is infectious, and it's just another example of how we go out of our way to create a genuine experience in every sense of the term.
Over the years, both doctors have had patients say that they want to go on to be orthodontists later in life, specifically because of the care they received. They've had patients thank the doctors for always accepting them, regardless of what was going on in the moment. All of these little things add up to something incredibly powerful, and it's the environment that Dr. Craig and Dr. Streight have worked hard to create that ultimately make it all possible.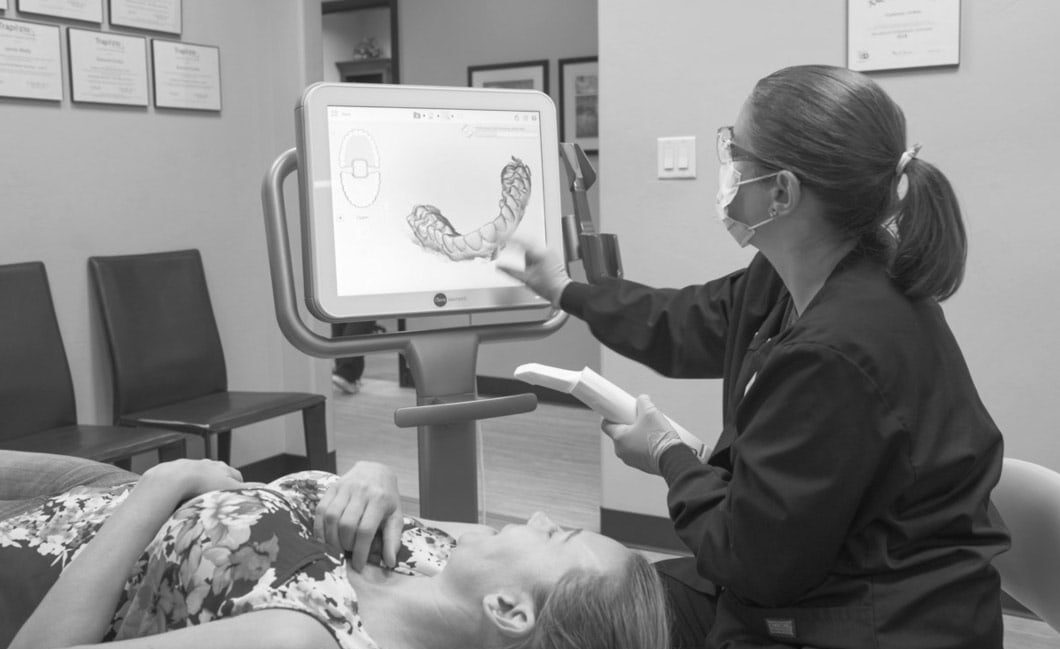 The Craig and Streight Orthodontics Approach
At the end of the day, Craig and Streight Orthodontics is honored to have developed a reputation as being one of the most caring and relationship-driven practices operating anywhere in the area today. We go above and beyond as far as communication goes to make sure that every patient not only understands all of the treatment options available to them but that they have all the actionable information they need to make the most informed choices possible moving forward.
We're also available to patients on weekends and whenever a genuine emergency arises because this level of care shouldn't suddenly be off-limits to someone just because some arbitrary hour on the clock has passed.
But more than anything else, we understand that your oral health is important to you. It's about more than just a great-looking smile – it's about looking at yourself in the mirror and being able to smile with confidence. It's about the immediate boost in your self-esteem that you get once certain types of issues have been taken care of. It's about being able to walk out the door every day with your head held high, knowing that you love the way you look and that other people are going to do the same thing.
It's not always easy to get to this point, but it is attainable – and the team at Craig and Streight Orthodontics will proudly stand by your side every step of the way. Regardless of what it takes, we'll be there – and that is absolutely as it should be.
So if you're located in or around the Norman, Mustang, or Oklahoma City, Oklahoma areas and would like to get your free consultation on the books, or if you'd just like to discuss your own needs with someone in a bit more detail, please don't delay – contact Craig and Streight Orthodontics today.