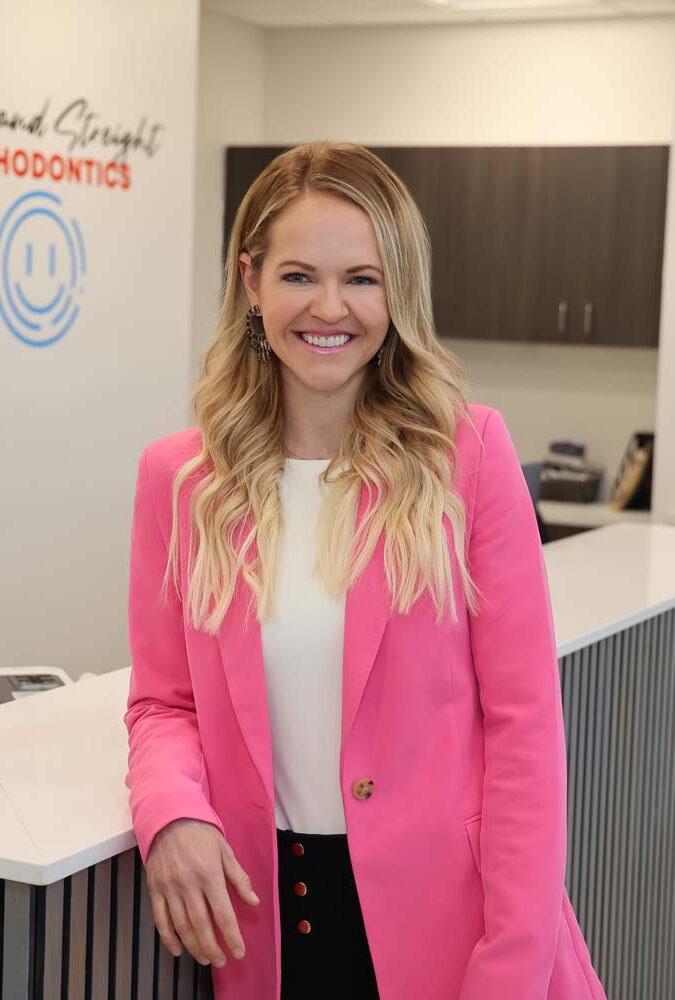 Dr. Kierl grew up in Sand Springs, OK. Thanks to family genetics, and a long stint in braces, she started telling everyone she would be an orthodontist at age 13! What junior high kid wants to be a dentist? It felt like it was just Heather! She wore her rubber bands religiously, was always on time to her appointments, and loved spreading the good word about braces since the 90s.
Dr. Kierl kept her Oklahoman status by attending Oklahoma State University and graduating with a Nutritional Sciences/Pre-Med degree. She attended the University of Oklahoma for her Doctorate of Dental Surgery degree and her Masters of Dental Science in Orthodontics. She can be seen cheering for OU if they are not playing OSU.
Heather met her husband, Philip, while she was in dental school. They were later married in 2014 and had two daughters, Vivian and Quinn. Drs. Kierl and Streight met through her husband, who was friends with Dr. Streight from school.
Together, Heather and Ryan had great times hanging out. They realized that working together could be awesome too! She truly enjoys working alongside Drs. Craig and Streight and looks forward to the growth in the communities their practices are serving.
Dr. Kierl is a member of the following organizations:
American Association of Orthodontists
American Dental Association
Oklahoma Dental Association
Omicron Kappa Upsilon Dental Honor Society
Southwest Society of Orthodontists
She also serves as an officer of the Oklahoma Association of Women Dentists, where she enjoys spending time with female practicing dentists and mentoring female dental students.