As many of our Oklahoma City, Norman and Mustang Invisalign and braces patients know, we're dedicated to giving back to the communities we serve. In fact, our staff members have been regularly choosing charities to support as part of our CSO Gives Back campaign. With the holiday season approaching, we challenge you to help us in our mission of doing good and brightening the holidays for others. There are so many things you can do on your own or as a family that will make a difference. Not sure where to start? The team at Craig & Streight Orthodontics has you covered with our guide to holiday volunteer opportunities in the Oklahoma City Metro area.
Now through December 13, we're collecting non-perishable food items, including canned goods, cereals, baby food and formula, peanut butter, pasta products, rice and beans at all three of our offices. Anyone who donates a minimum of 10 canned food items will be entered for a chance to win two OKC Thunder tickets and dinner for two! At the end of the drive, we'll be delivering all food to the Regional Food Bank of Oklahoma.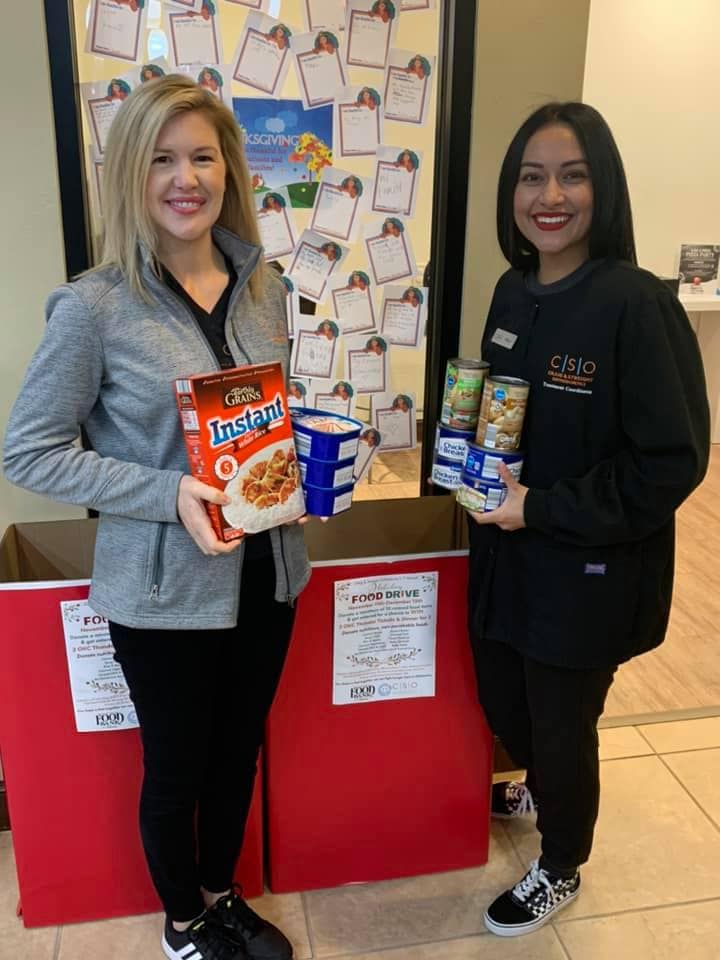 Meals on Wheels has a number of Norman volunteer opportunities, including group projects and activities. Adults can serve as a regular or substitute volunteer driver, delivering meals. Or, during the holidays, get the family involved and volunteer for a seasonal event like the Poinsettia Sale Telethon and delivery. Check out your OKC Meals on Wheels volunteer options and apply here.
City Rescue Mission offers meals, temporary shelter and services to help people who are experiencing homelessness or food insecurity get back on their feet. The amazing organization has a host of OKC volunteer programs that suit people of all ages and interests, including many that are ideal for the holiday season like preparing, serving or cleaning up after meals at the Men's Center and Women's Center or sorting and organizing donations at the Donation Resource Center. Register to volunteer here.
Ronald McDonald House was one of the featured charities in our #CSOGives initiative and it's near and dear to our team member Jordan's heart. Ronald McDonald House opened its doors to her family when her then newborn brother was airlifted out of state for emergency care. There are year-round OKC volunteer opportunities, as well as project volunteers. Adults can volunteer as a guest chef, to greet families, do administrative tasks, and more. Or, get involved in a project like decorating for the holidays, baking for families or staging pull-tabs. Learn more here.
The Salvation Army has a number of Oklahoma City volunteer opportunities for the holidays that are family-friendly, including being a bell ringer at a variety of locations to collect donations, working at a holiday toy drive at participating OKC metro Walmart locations, or serving meals to people experiencing homelessness. See the full list and sign-up to participate here.
Another #CSOGives charity was The Hugs Project, which was chosen by our team member Michelle, as she and her husband are both former military. The organization provides care packages and other services to service members. This year, The Hugs Project will be sending over 700 special Christmas care packages to members of the military who are deployed. Check out their Christmas wish list and start your own drive to collect items to add to care packages. Additionally, the group is looking for volunteers in OKC ages eight and up to help during the big Christmas mail out on Saturday, December 7 from noon to 4pm at 4449 NW 50th Street. Register for the family-friendly volunteer opportunity by December 3. Or, if you're interested in other volunteer options, reach out to The Hugs Project to see what's available.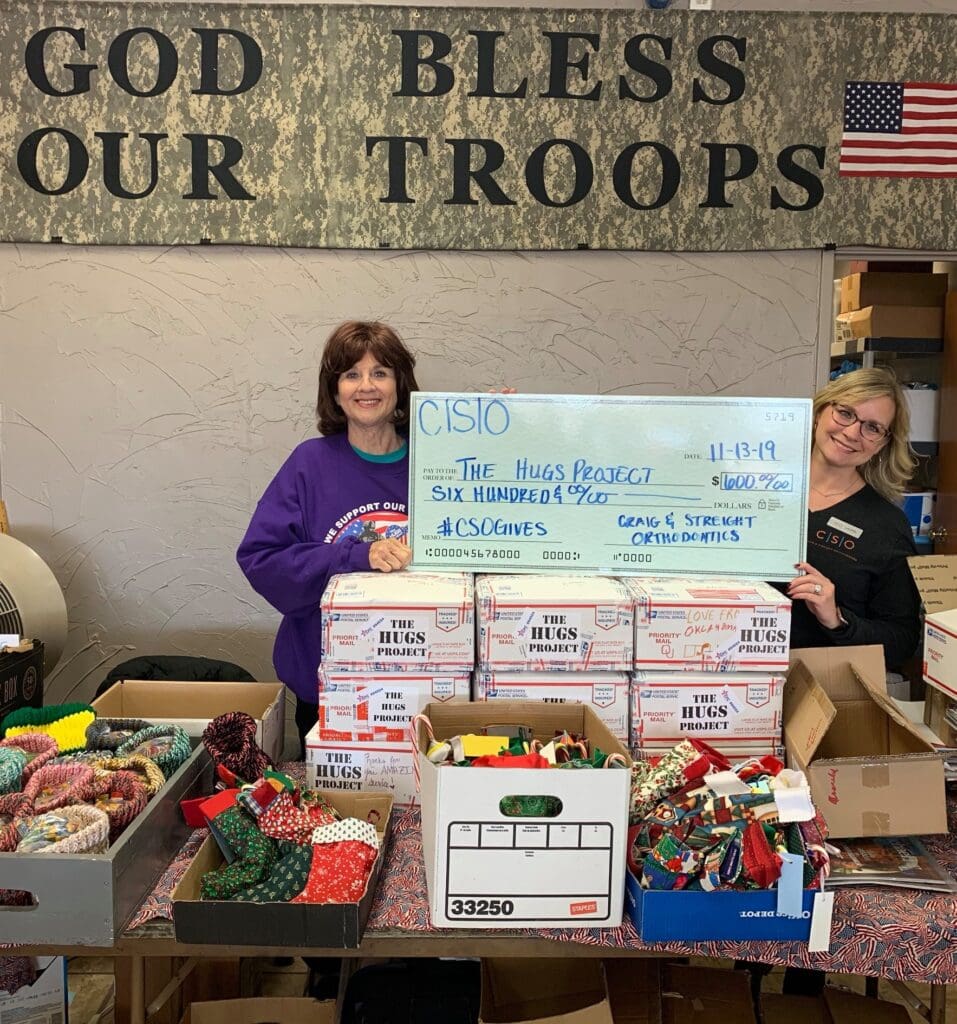 The Center for Children and Families (CCFI) is such an important organization for the community. They serve children and families who have experienced or are at risk for experiencing child abuse, neglect, and other adverse situations. For Norman holiday volunteer opportunities, consider the Holiday Wishes program, which provides gifts to hundreds of children and families so that every child has a present to open and knows someone cares. Adopt a wish list, donate a winter coat or start your own drive for gifts. To find out more information, contact Emily Banfield at [email protected].
Sharing Tree offers people in need a dignified, low-cost shopping experience. The facility is stocked with household items, clothing and basic necessities and is designed to be like a department store. The store is almost entirely stocked and staffed by volunteers. During the holidays, they hold their Christmas Connection program to give parents in difficult financial circumstances a chance to pick out gifts and needed items for their families. It's an especially busy time of year so there are plenty of volunteer opportunities in the OKC Metro area for stocking goods, assisting customers and even collecting donations. Register here.
We hope you'll join the Craig & Streight Orthodontics team in making this the best giving season yet! If you do decide to participate in one of these OKC volunteer opportunities, snap a pic because we'd love to see it! Use the #SmileOklahoma hashtag on your photos and tag our office so we can see you making smiles happen in the community.