If you've ever wondered what made Craig & Streight Orthodontics choose Oklahoma City as the place to be for their practice, you're in luck! Today we're talking about why we chose Norman, Mustang, and South OKC for our office locations, our favorite things about each location, and why we love OKC as a whole.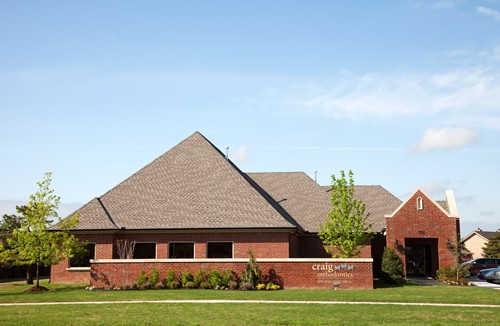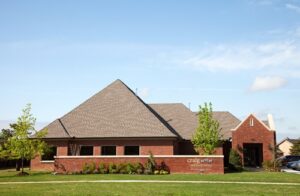 Norman
To put it simply: we chose our Norman location because it's home! Norman is my hometown, and Dr. Craig's husband's as well. Dr. Craig spent a lot of time in Norman after she completed high school, and for both of us, Norman had that indescribable "coming home" feeling when we were considering where to open a practice.
Norman is a fun and vibrant college town, successfully mixing a quirky artistic vibe with all the best suburban life has to offer. As an unofficial coffee connoisseur, you'll often find me running off at lunch to grab my favorite iced latte from Cool Beans Coffee. Dr. Streight and I both love the Misal Indian Bistro, and on the rare occasion that the two of us are in the same office in Norman, you'll probably find us there, filling up on the lunch buffet. My family is often there on the weekends taking advantage of the delicious tabouleh and their phenomenal chicken and yogurt sauce. (You might hear our three crazy kids before you see us!)
Mustang
Mustang is an amazing little place that epitomizes all the things that are great about Oklahoma. It has a small town feel but all the amenities anyone could need, and the people are so down to earth, with a really comfortable "everybody knows your name" vibe. It's been a real blessing for Dr. Craig and I to practice there and get to know the community.
Mustang is a bit of a hidden gem. It boasts great schools, and even though it's close to OKC,  you usually have everything you need right by you anyway. For my gotta-have-it iced latte, Wild Hero Coffee Co. make a delicious version, and they pretty much have my order memorized at this point. For lunch, it's a toss up between Swadley's BBQ and Los Vaqueros. If I'm being completely honest, though, the hot salsa at Los Vaqueros usually wins out. They should bottle that stuff and sell it!
My favorite thing about the Mustang office is how laid-back and friendly it is. Everyone knows someone, so there's a lot of talking and catching up happening every day, and it brings so much positive energy to the practice!
South OKC
Our South OKC location was a natural transition for us. Dr. Craig went to high school in Moore, and grew up in the area. It is equidistant to both of our other offices, and we realized we had a lot of patients who lived in this area and drove out to us. Being able to provide appointments and availability closer to their schools and workplaces felt like the right move, and it's one we haven't regretted!
Being relatively new to South OKC, we're still getting our bearings on all it has to offer, which appears to be everything. I've had my eyes on a few authentic taco shops, but they apparently have random hours and I haven't had any luck yet. (If you know the secret, will you let me in on it?)
Oklahoma City is one of the fastest growing cities in America, with a lot of urbanization happening all around. The OKC Thunder are hugely popular, and new museums, theaters, and Broadway shows have given it a "big city" feel while maintaining its small town charm. So much is changing and growing in this area – it's been really fun to get involved with the community and be a part of all the excitement!
Whether we're talking Norman, Mustang, or South OKC, we've picked amazing places for our practice to be involved in the communities, to raise our families, and to live and have fun. You can take a virtual tour of our offices by clicking here, or contact us to schedule an appointment at any of our three convenient locations. We look forward to seeing your smiling faces!